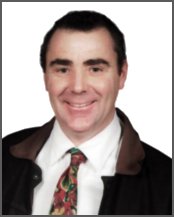 In 1988, David discovered Feldenkrais and two weeks later threw away his glasses. He hasn't needed them since. In the twenty four years since then, David has trained and is now a qualified practitioner with hundreds of hours of experience offering to you the technique that changed the way he thought, acted and even looked at the world.
Through gentle touch and movement or instructions, David will help your mind to re-think the way that your body operates in everything from every day tasks to specialised actions for sporting or hobbies. Experience renewed ease of movement, freedom from pain and a release from unhealthy habits that you don't even know you have.
To ensure that you are relaxed and at home David will come to your home or a place of your choice, and through observation will assess your functional needs. In a session lasting around one hour using nothing but gentle guidance he will help you to function with increasing ease in all that you do.
Please feel free to contact me for one on one lesson or class times and availabilities.